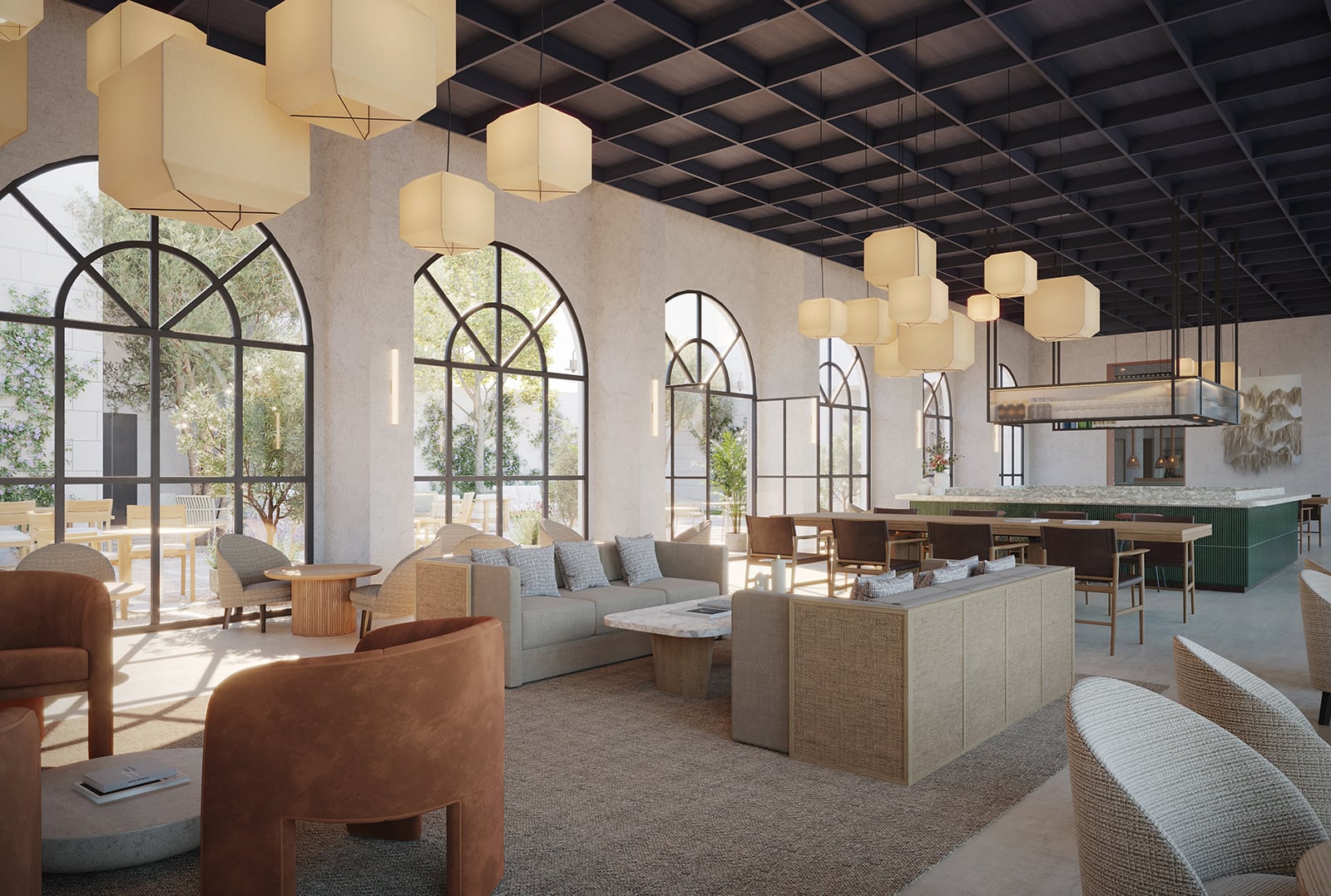 A hotel that restores the city's history and cultural past
This 5-star hotel is located on the seafront. Of its 100 rooms, more than two thirds of them look out on to the sea.
On the ground floor are the reception; a lounge-bar with an area for relaxing, working or having a drink; a restaurant that serves breakfasts and meals; and a spa with two massage rooms, an indoor pool, and treatment rooms.
The rooms are located on the first, second, and third floors while the rooftop houses the main pool, an area with deck chairs, a bar, and a restaurant and chillout area open to the public for dinner.
The interior design is inspired in various concepts: the history of Tossa de Mar, Mediterranean culture, and the town's nickname, the Babel of Arts, which is what it has represented for many years.
Tradition, Roman influence, Medieval ruins and the predominance of stone as a construction material constitute the essence of the project. We have used traditional techniques and materials, stone for existing walls, pebbles for the courtyard floor, and natural stone for furniture and bathrooms.
Mediterranean culture is reflected in the importance given to the sea and sea views, the predominance of white in indoor and outdoor spaces, and the presence of arches and curves which create a certain asymmetry.
Spanish bohemians have always called Tossa de Mar the Babel of the Arts because it has been a popular destination for many artists and source of inspiration for their work. From this idea, we developed the main concept aimed at transforming the hotel into a new refuge for artists where they can both collaborate in the renovation project and participate in the day-to-day workings of the accommodation once it is up and running. In that sense, the intention is to promote cultural activities that attract artists who will then share their work with other guests also interested in culture.
In general, the studio is working with white on white textures, painted mesh, textured stucco, wavy ceramics, and honed stone. In contrast, we will apply natural pine and oak wood and natural limestone in noble areas.
Furthermore, the studio has promoted collaborations with various artists to create a large mural designed for the ground-floor restaurant, as well as one-time interventions in common areas and rooms.