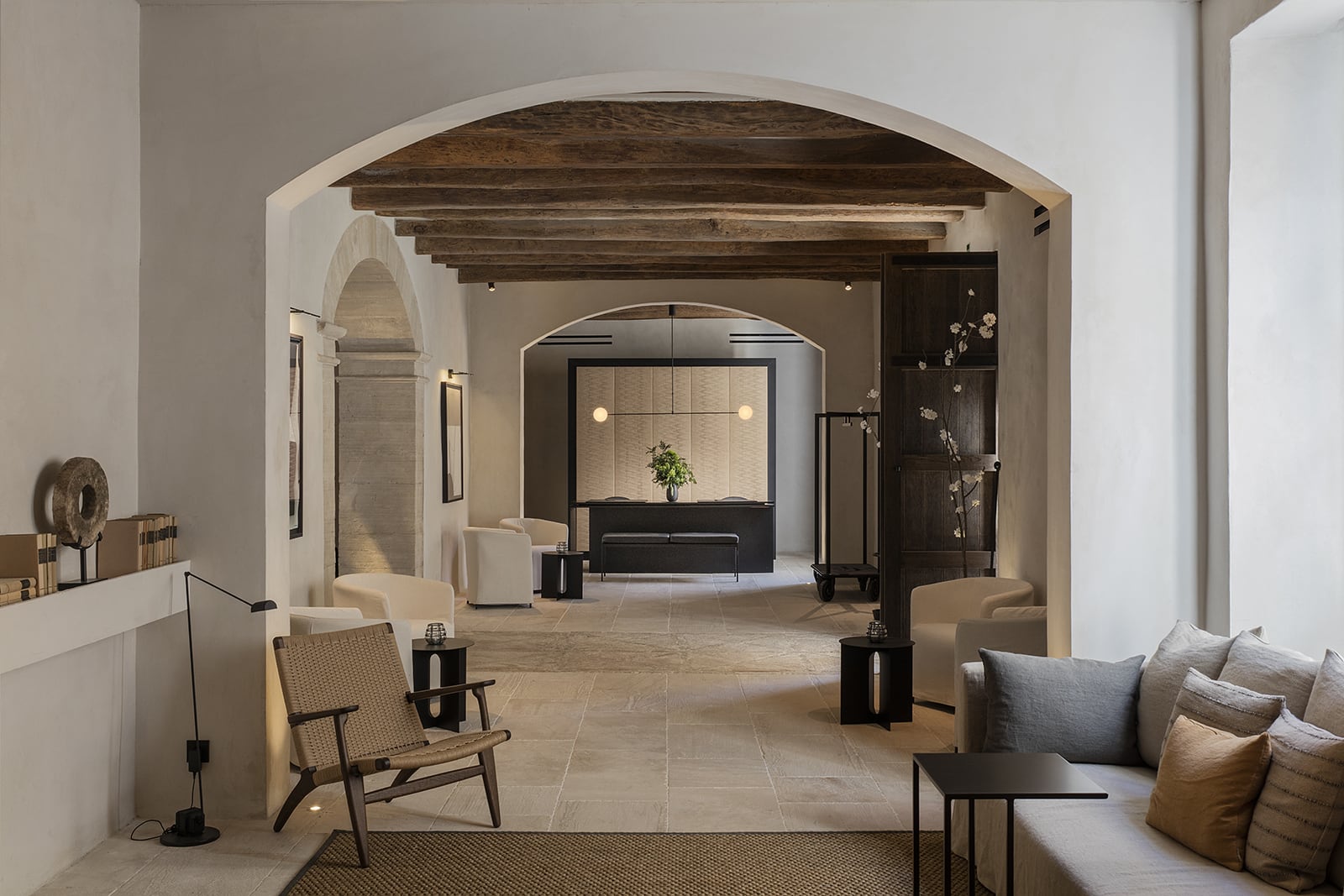 A REFUGE FOR THOSE WHO COME FROM AFAR AND WANT TO FEEL AT HOME
The aim of Can Ferrereta was to recreate the lifestyle of the traditional Majorcan village of Santanyi. The village has a long history and tradition, in the past constantly fighting to protect its people from invading pirates, and in the present welcoming foreigners who come to marvel at its beauty. Its various fortified stone towers are now a window into understanding the life and secrets of Santanyi, and among these towers lies our hotel. The environs inspired the general colour scheme and the details of the finishes. We worked with local artisans and techniques to bring the local flavour into the hotel.
One of the major challenges in terms of interior design was finding the right balance between the local modest character and a sophisticated and refined experience. In all aspects of the design, our main objective was to find inspiration in traditional Majorcan architecture and interiors while keeping in mind the level of comfort and expectations of travellers from all over the world.
With the aim of giving Can Ferrereta's guests an immersive experience into Majorcan traditional culture, WIT developed a design based on the use of traditional techniques and finishes. We covered the walls in mortar, designed the windows to bring as much light as possible into the space while maintaining privacy, and transformed local stone. To add a variety of textures, the headboards were woven by local artisans from hemp.
Photograph by Meritxell Arjalaguer.