Yurbban Casa Volver hotel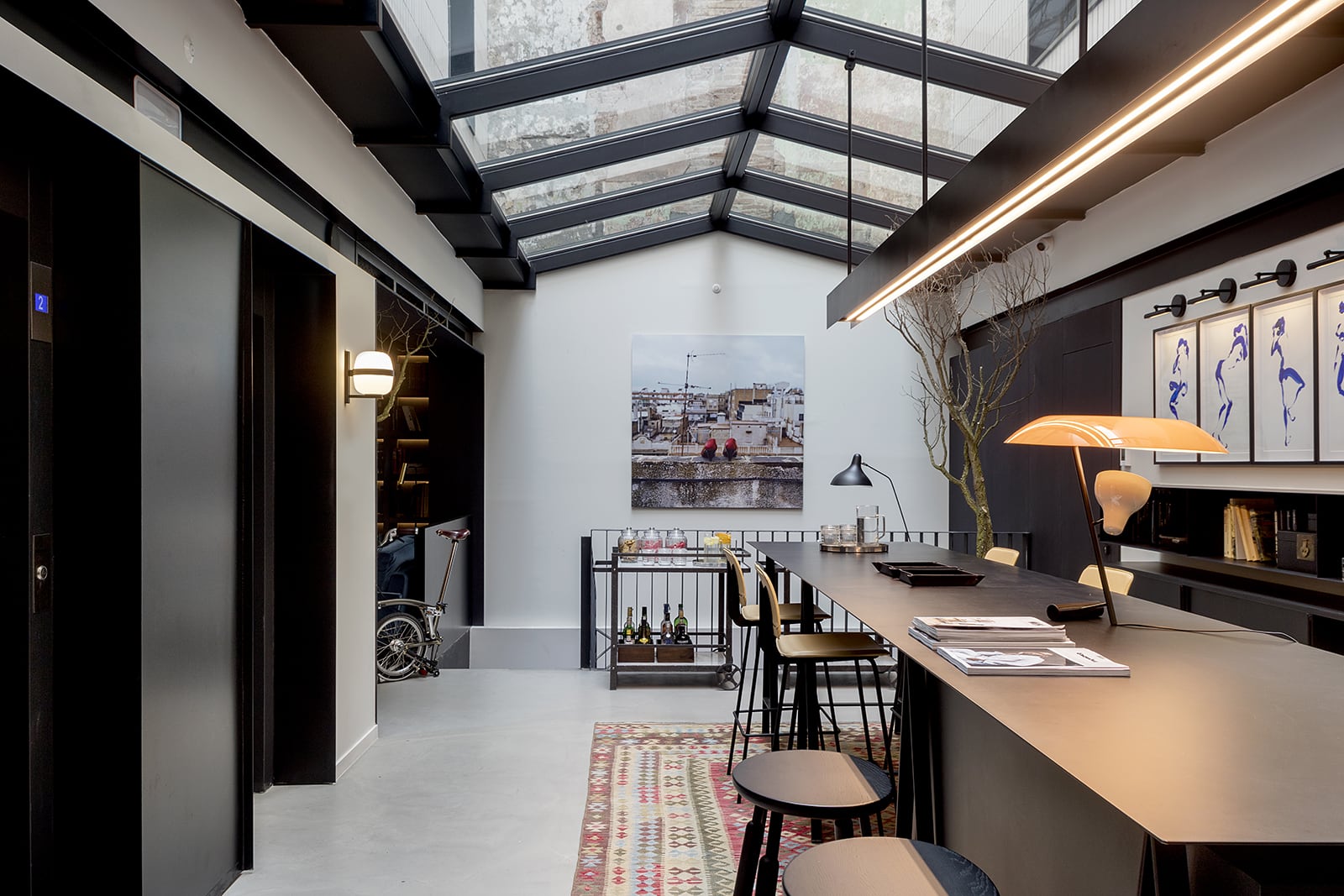 To feel at home in this hotel on Las Ramblas
The main objective of this project was focused on designing the interiors of a 40-room hotel located on Las Ramblas in Barcelona. By combing nuances from the modernist and industrial sides of Barcelona, we focused on creating a new hotel concept where guests could feel like they were staying in their own private apartment in the city, far from the traditional concept of accommodation. In line with this idea, the hotel entrance goes unnoticed as the reception desk has been transformed into a large communal table shared by hotel staff and guests alike. Hotel signage also has a very discreet presence. The idea was for guests to feel as if they were in their own pied-à-terre in Barcelona.
That's why, the spaces are reduced and made accessible for guests, with a bar where they can serve themselves, and a living room with a bookcase and chimney where they can comfortably sit and read a book or work at a shared table. All the spaces are bathed in soft lighting, with light and shadow creating an intimate feel in every corner. Along these same lines, the custom-made reception desk and lamp are from Astep, the wall lamps are from Santa & Cole, artwork is signed by Nathalie Miquel, the rug comes from Turkistan, and the mirrors from Antique Boutique. In the living room, artwork was selected on the platform Artsy. The flowerpot stands are also custom-made by Roger Krasznai and the rug is from Cotlin.
Photo by Meritxell Arjalaguer.