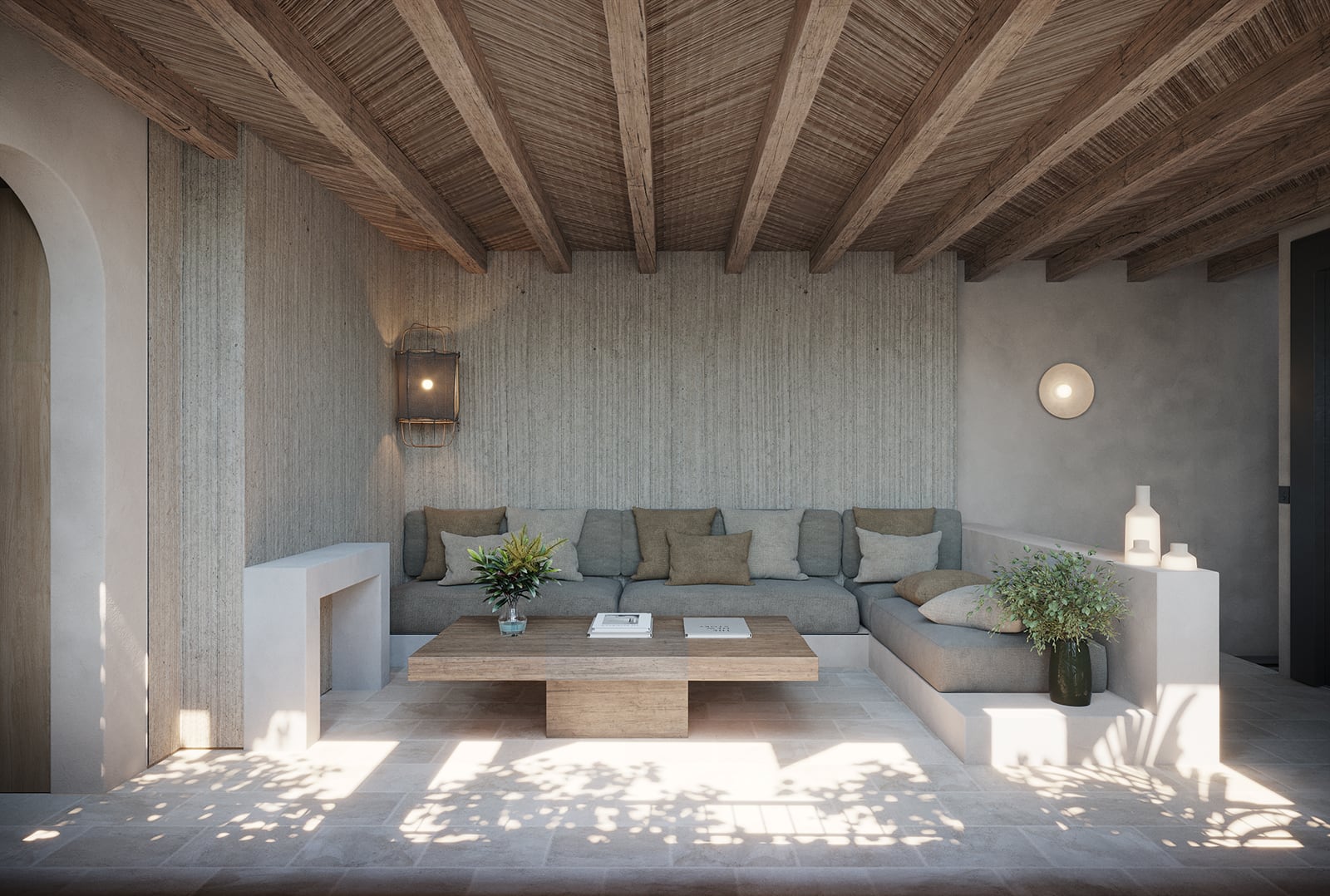 A mansion regains a new life full of relaxing spaces and even a wine cellar
The renovations for this mansion located in the historic centre of the city were designed according to the principles of the owner, a Swedish entrepreneur with businesses on the island. The house has four floors, a central courtyard, and a rooftop terrace. It is distributed into five rooms, four bathrooms, a garage, an indoor pool, and various living and dining rooms.
During the renovations, we wanted to recover the building's nobility, which had been lost with the passage of time. To do this, we used traditional materials from the island but with sophisticated finishes. The flooring is uneven aged stone, the ceiling beams are wood, the walls are stucco, while the large wood carpentry work also attests to the same intentionality.
The chromatic palette used is dominated by a neutral base of stone tones contrasted by the dark and black wood to provide a touch of modernity and sophistication.
The house has an access area with a glassed-in wine cellar which leads to the courtyard dominated by an olive tree. From there, the indoor heated pool can be accessed through large glass doors.
Located on the first floor are common areas, an open dining and living room, the kitchen connected to the courtyard, a guest bathroom with a sculptured washbasin, and a semi-connected, semi-isolated office.
On the second floor are the four main bedrooms connected by a pass-through sitting room with a chimney for moments of contemplation. On the third floor, the last bedroom has a sitting room and shady terrace and is fit out as a yoga and exercise room. Finally, on the fourth floor, the rooftop terrace, with open-air sitting and dining areas, enjoys views of the Cathedral of Palma.