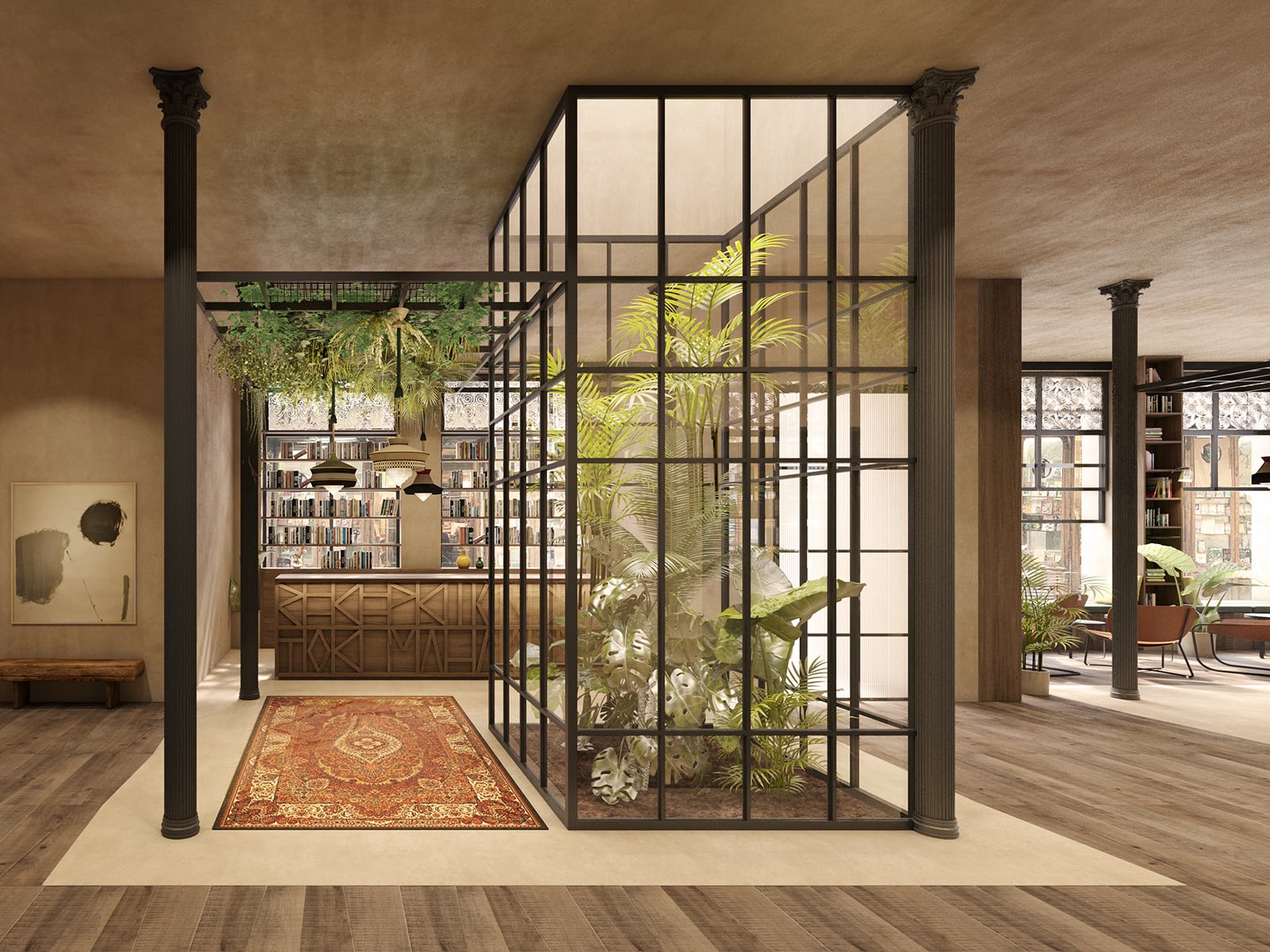 A homey hostel with Mediterranean vibes
The interior design project for this hostel, located in a classic building in the centre of Granada, a short walk from the Cathedral, Albaicín district and the Mirador de San Nicolás for contemplating the Alhambra, consists of 41 rooms, twelve of which are shared and twenty-nine of which are for individual use. Moreover, the hostel has a restaurant that is open to the public, a shared kitchen for guests to use, and a common area.
We had to work with a building that is very open to the exterior, and given its location in a dense urban environment, we wanted to develop the idea of an oasis by integrating plants into the spaces.
What stands out is the use of wood with natural finishes, worked with cuts and mouldings. To this we added wallpapered walls in sand and earth tones, lamps made from natural fibres, and fabrics with bold prints that juxtapose with the range of blues.
The idea was to bring the characteristic traits of Southern Spain combined with a Mediterranean-Moroccan influence to create an inviting feel in the interior design. Bookshelves full of books, boardgames, a pool table, couches, comfortable armchairs, and shared work tables all contribute to making guests feel at home.