Planned hotel in Barcelona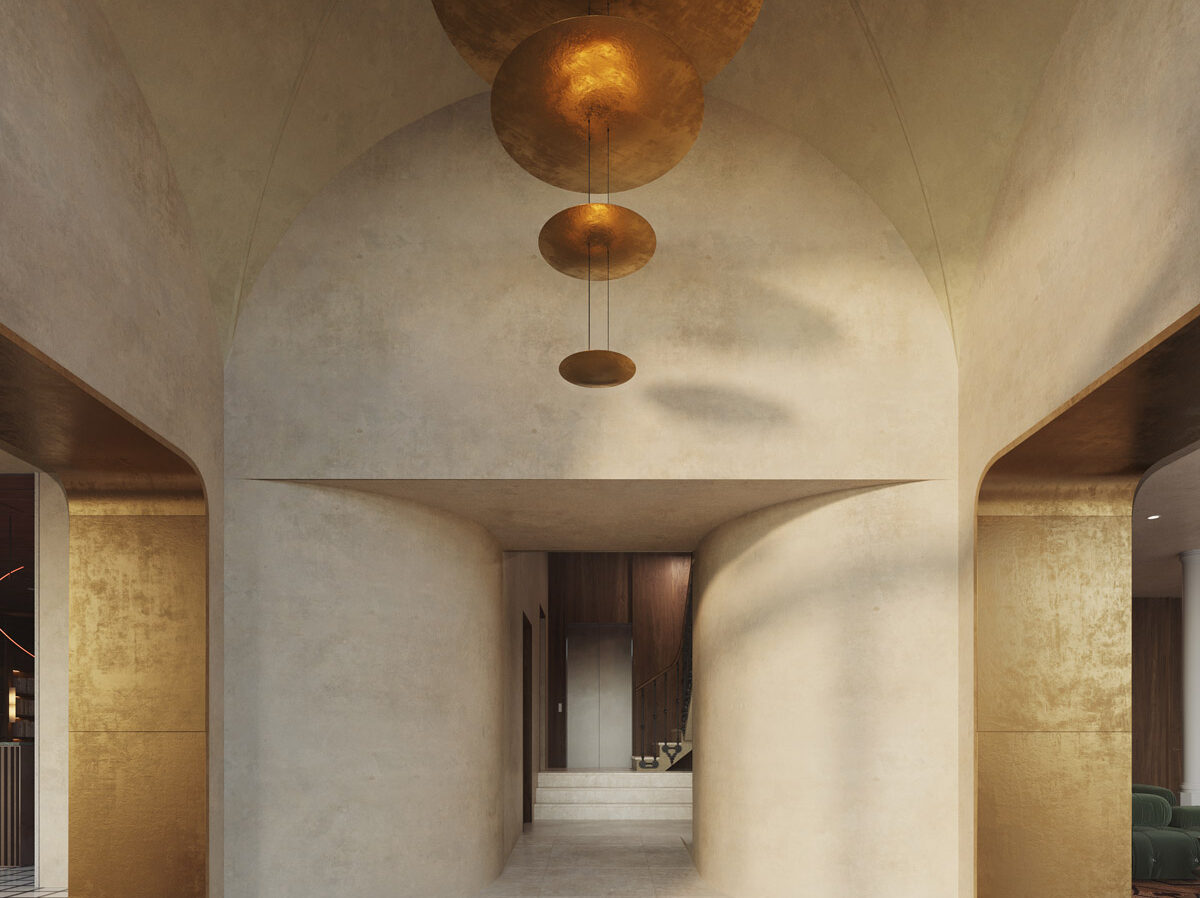 A voyage to the Golden Twenties
This 4-star hotel, originally known as 'La Pension Francesa', was built in 1917 (property of Pulitzer Group). It accommodated travellers during the first third of the 20th century and their service personnel who would hand iron their clothes and make bread every day in the hotel's very own wood burning stove. Spectacular parties were also held in the hotel ballroom.
Given this historical context, the project took inspiration from the characteristics of modernism, the democratisation of beauty, socialisation of art, exaltation of nature, predominance of asymmetry, and the use of industrial material.  Touched by the aesthetics of the film Midnight in Paris by Woody Allen, the search for new architectonic and decorative ideals focused on transporting guests to the new twenties, inspired in the Roaring Twenties to emulate its spirit of celebration and evasion of reality.
For this, we used wooden floors with small pieces, reinvented minimalist mouldings, curved details for corners and steps, patinated brass joints and finishes, and shiny lacquers in bold colours.
In addition to its rooms are a rooftop with views of the historic centre of Barcelona, an outdoor pool, a restaurant open to the public, and a gym.