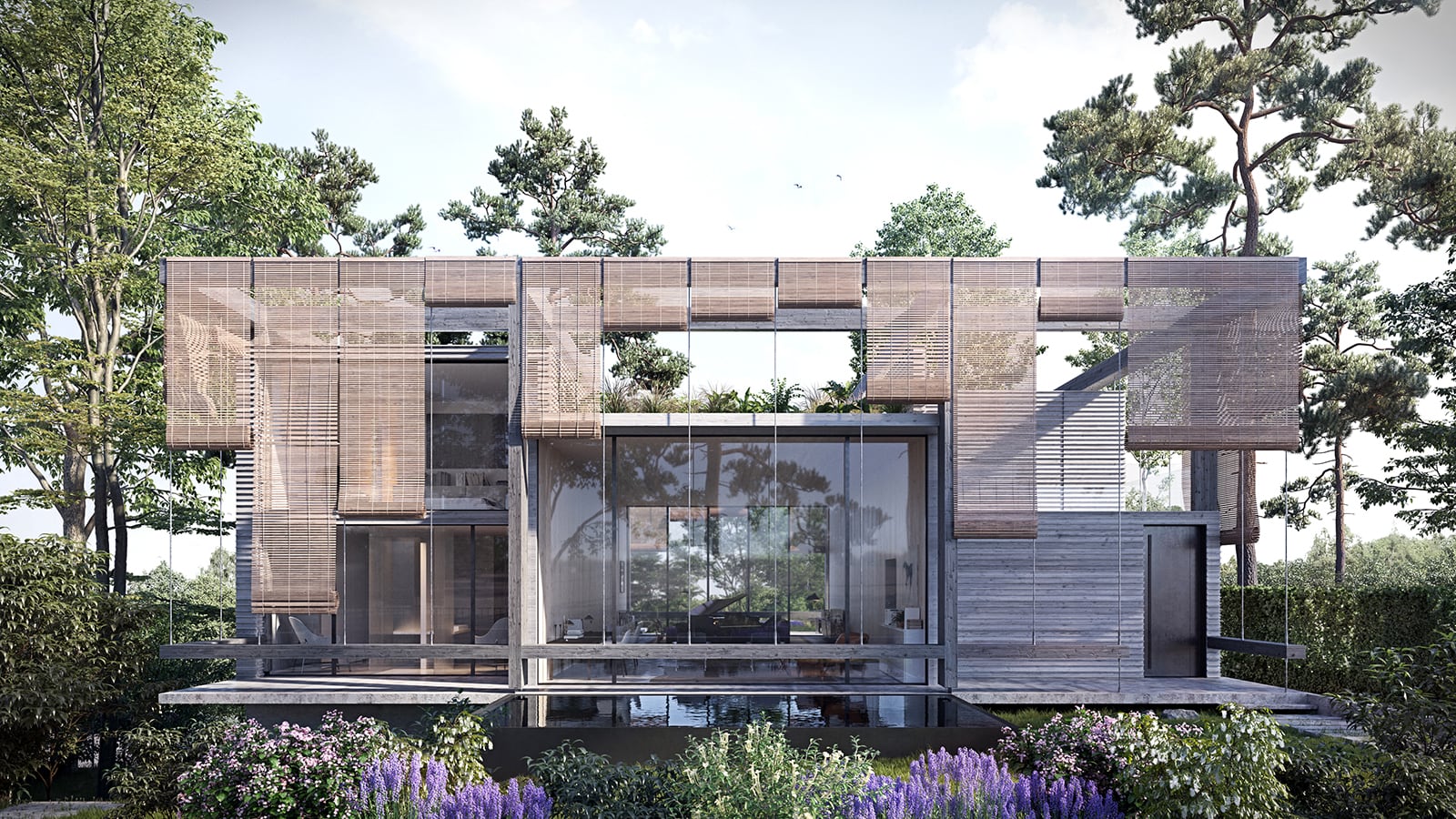 A wood house that blends into the landscape
The challenged raised by the owners was to construct a wood house in a splendid location with a dramatic slope. The very unique way of living in the house required that we organise it into three box-shaped volumes. Once the program and space were defined, the house had to become a home, a place for withdrawal and self-discovery, a place for long evening get-togethers and after-dinner conversations under the stars.
The real challenge was combining all these expectations. In the end, the project was resolved by understanding the home as a temple floating above the ground to feel a connection with nature but to also feel safe from it. The project is infused with inspiration from Studio Mumbai, the ideal of 'dolce far niente', and the vernacular Mediterranean solution of protecting oneself from the harsh sun.
The house has a mid-sized ground floor, but the concrete tray that supports the wooden structure expands all the spaces to even double their size. Thus, generating a new definition of space that is neither interior nor exterior, but rather 'ixterior'.
At the studio, we engaged in profound R+D to find solutions that would allow us to be honest with the structural material used (CLT) and to also use it as a finishing material. For this, we developed special solutions for MEP, stairs, and cupboards to preserve the material honesty that defines us.