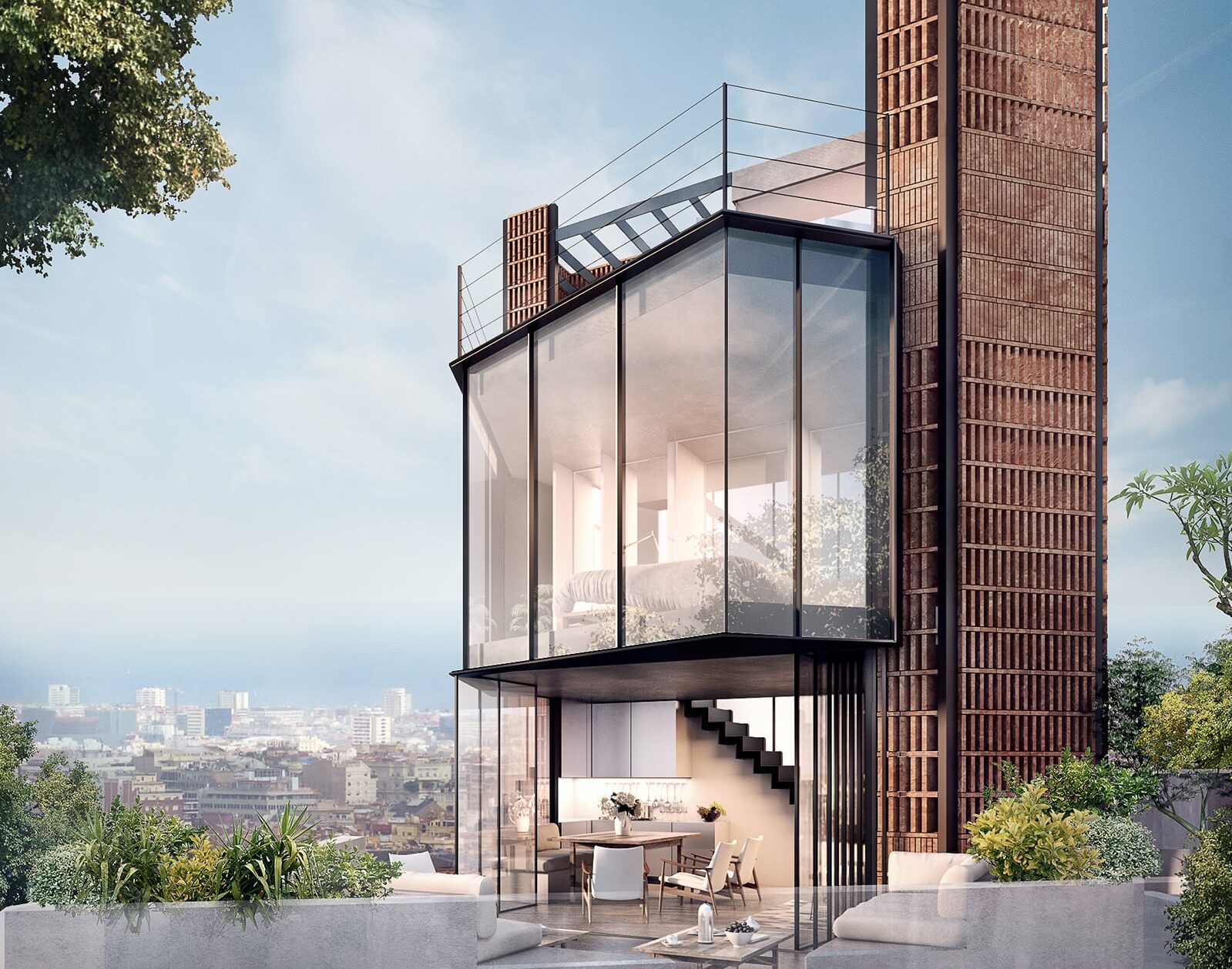 A house wound around the views
Located atop a hill near Barcelona, this small plot has the most impressive views in the city. Due to regulations in force, the house spans 35m2 per floor, with the south end facing the landscape, and the north side facing the neighbours and thus requiring privacy. Without a doubt the idea was to achieve the greatest opening towards the views as possible while increasing the sensation of space without comprising privacy. The fact that in the area where the property is located, we can still see traditional constructions clad in ceramic tile determined the choice of material we used to protect the exterior.
That is why we created a brick façade that acts as a filter and alters its shape according to the interior use. This material wraps the building offering privacy from the neighbours but also encasing the structure that supports the house. On the south façade, the cantilever structure presents the bedroom as a balcony, overlooking the views of the city. The orientation of the house rotates as you climb up with the intention of framing at every moment the best views available on each level.