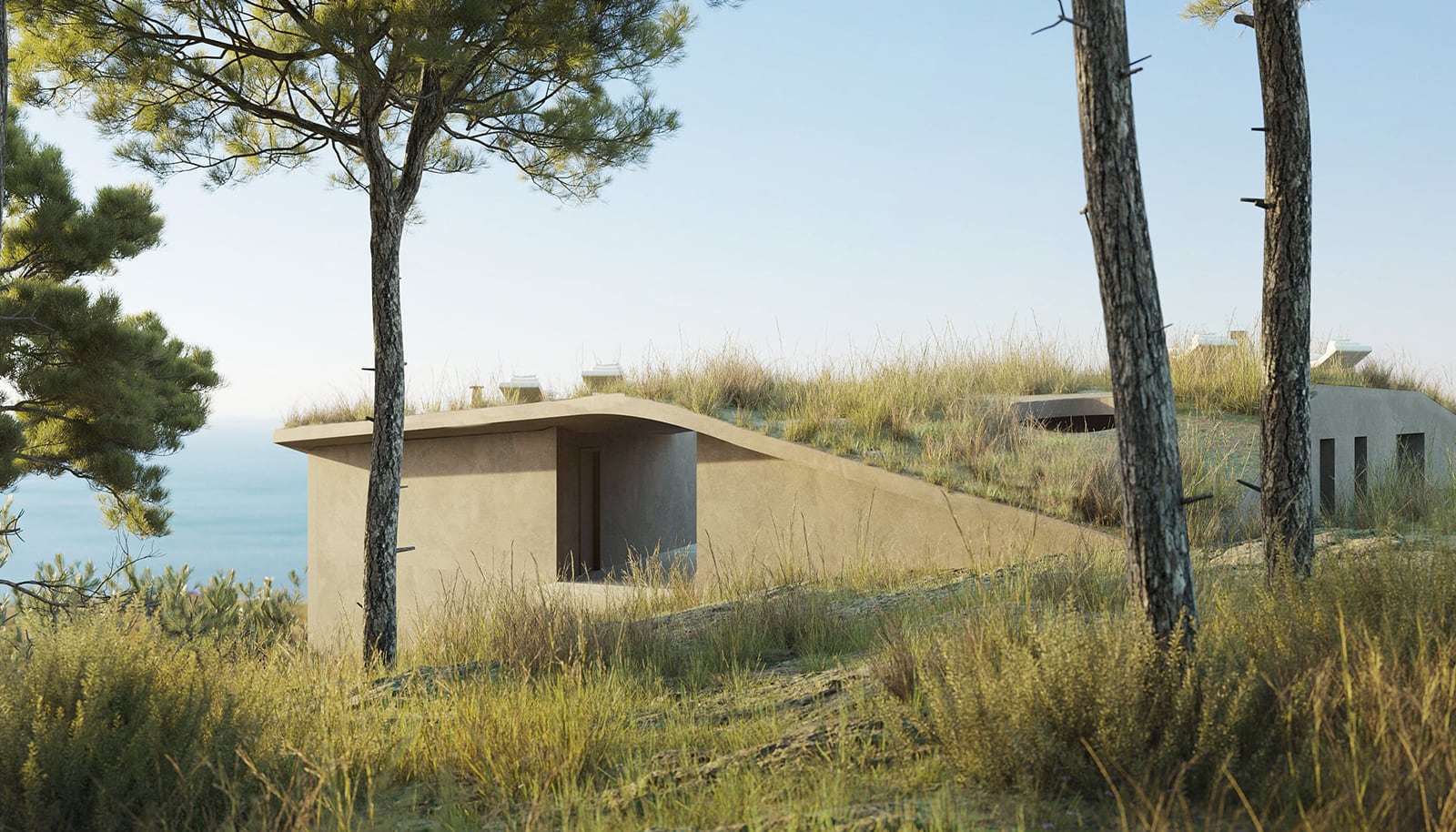 A dwelling that respects the environs and hovers over the sea
To make a virtue of necessity was the axiom for this dwelling, located on a terrain with complex urban constraints that forced us to position ourselves on the plot with two different volumes. On the one hand, the guest house is located in the middle of the pine forest, while the main house, in order to enjoy the sea views, had to be located on the cliff, almost hovering over the sea.
The clients' wish was to avoid impeding views from the street. That together with the initial ideas of structuring the house under a cover of green helped us come up with a solution to minimise its impact on the landscape. These initial premises led to a solution whereby the views would appear down a path through the pine trees leading to a blind wall with a large opening in it, as if it were a cenote. Once you approach the void, a spectacular show of nature reveals itself, cliffs, sea and the horizon.
The house coils around itself in the form of a spiral, adapting to the topography of the terrain. As such, inhabitants can both live in the garden, in permanent contact with the house, and calmly move around the roof, which was transformed into a natural lookout and the family's outdoors space par excellence.
The interior with neutral colours and natural materials serves as a base for enjoying the show put on by the sea. Without stealing an ounce of the limelight, it forms a backdrop against which inhabitants can enjoy nature's masterpiece.