The wave, office building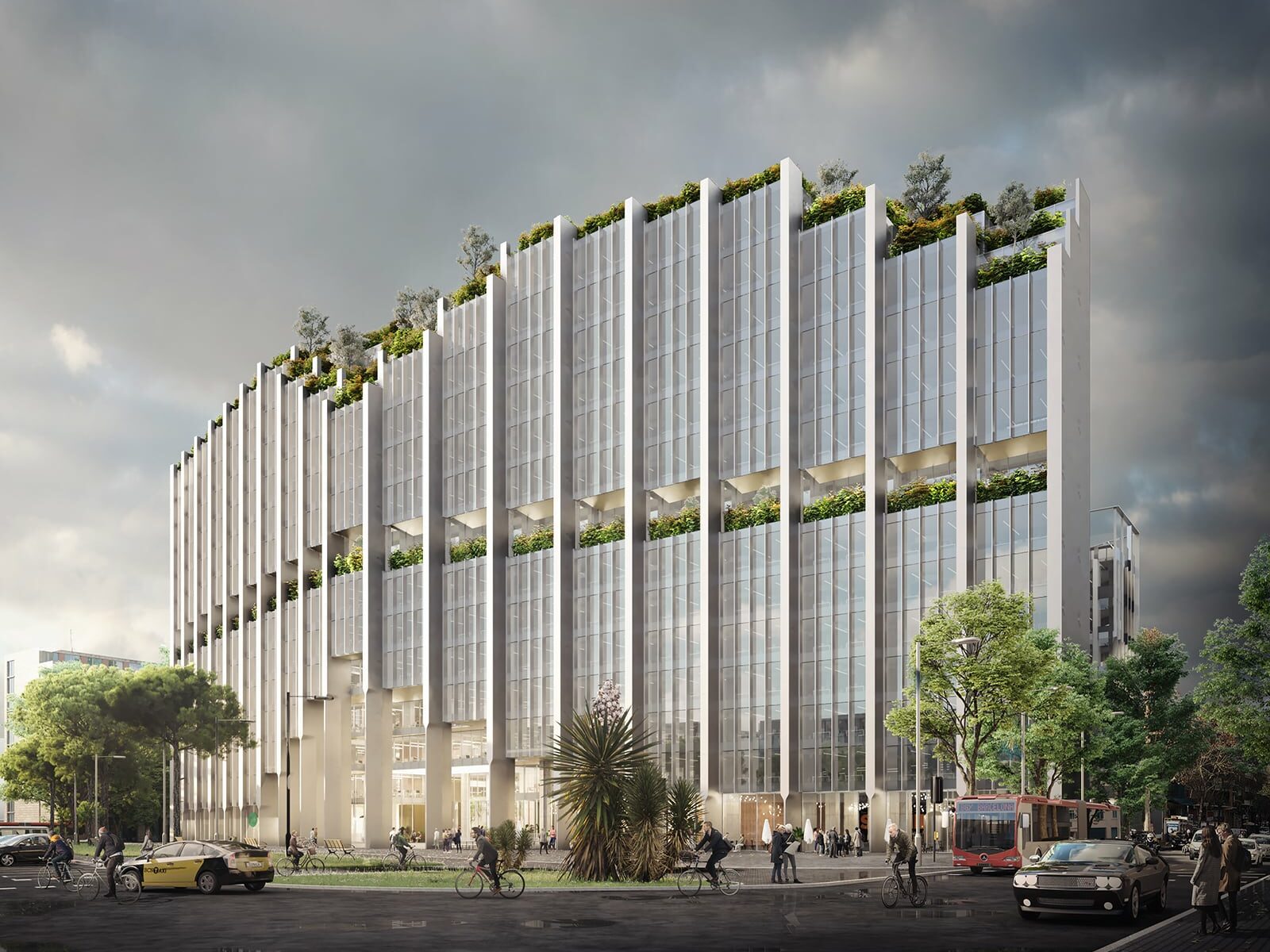 A careful intervention on an iconic building
The Estel de Francesc Mitjans building, an architectural landmark on Avenida de Roma, was originally designed to house the company Telefónica and to project the image of industrialisation that Barcelona was experiencing in the 1950's.
In addition to providing an aesthetic response to the spirit of that time, it also reflected Louis Sullivan's axiom, "form follows function".
After 40 years and the undertaking of various projects - hotel, housing, etc.-, this city icon would once again house workers as the launching pad for new offices in Barcelona.
The project, developed alongside BGY, aims to compile the building's entire history, from Mitjans's project to the different redesign proposals made by major architecture firms over the years, and to combine these elements into a completely renovated and unconventional building with character, like it was at the time of its initial conception.
This process continued to reveal solutions that Mitjans had left behind, waiting to be discovered by those who would dare to take them on in the future.
We have kept many of these solutions, interpreting them and using them in the current proposal, for example the stylisation of vertical lines.
In the 1950's, Mitjans opted for a façade comprised of aluminium fins whose purpose was to house the cooling systems, protect from the elements, and prevent noise. All these solutions remain intact today.
In line with Mitjans's idea, the building connects with its surroundings with the podium, ground floor, first floor, and below-ground level being accessible to the public.
Not to mention the large square and atrium that invite pedestrians to enter, interact with one another and take ownership of the building. After 50 years, we had to add more enjoyable elements for users, such as the terrace on floor 7 (sunset terrace), and the bar and restaurant area with hanging gardens cascading down from floor 14 and 360º views of the city. A luxury that is no longer reserved for a select few, this is a tribute made to the city by an emblematic building that cannot help but bow before it.
Another noteworthy contribution was for the renovated Estel building to become a meeting point between Mallorca street and avenida de Roma, forming a connection with the forthcoming construction of a new pedestrian area and parks.