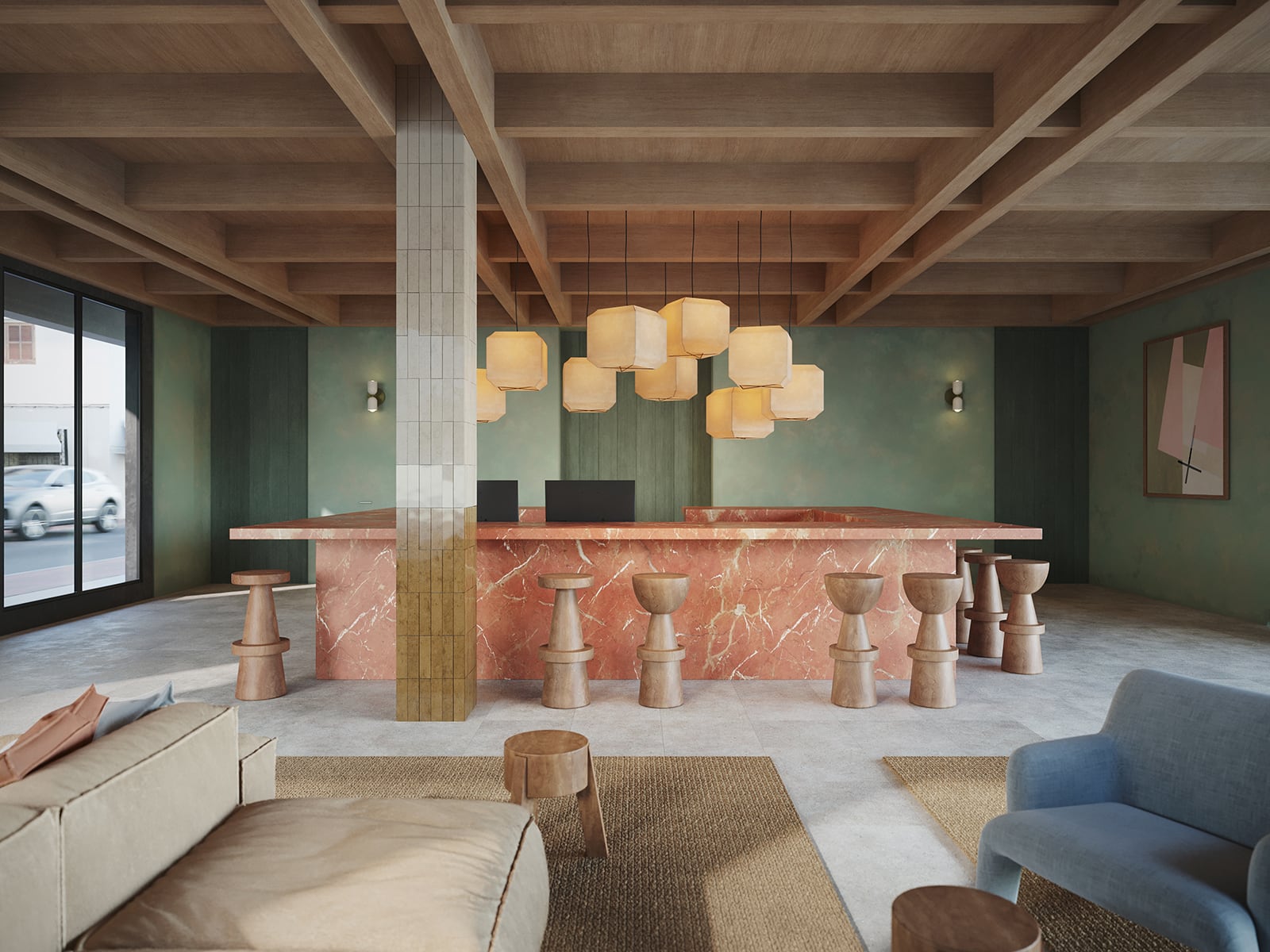 Glamour and eclecticism in a hotel on Ibiza, with an Italian twist
In the intervention of this building, surrounded by summer holiday properties from the 60's and 70's, far from the island's typical solutions and finishes, we opted for a reinterpretation of the Dolce Vita. The concept of this hotel goes beyond the search for sun and beach. Rather, it is also committed to the ambiance and the community that come with it. Reminiscent of 'Parco dei Principi' by Gio Ponti, we reinterpreted the summer architecture extended along our coasts and which is clearly represented in the environs of the building. The façade was designed based on simple lines. For this, we used traditional materials which add value thanks to their change in textures and the reflections of the ceramic pieces that cover the façade.
In the interior, far from the 'Ibiza style', we sought to provide a sensation of warmth, glamour and eclecticism in order to welcome bohemian artists to a spring cocktail or to accommodate a group of American entrepreneurs attending Ted Talks in the restaurant bar at the end of summer.
The roof is an extension of 'smart chic'. The area dedicated to socialising, getting together and sharing is just as much or even more predominant than the area dedicated to relaxing on lounge chairs around the pool. The finishes and colours evoke Sofia Loren, Campari, and Armani sunglasses. The perfect equation between Dolce Vita and dolce far niente.