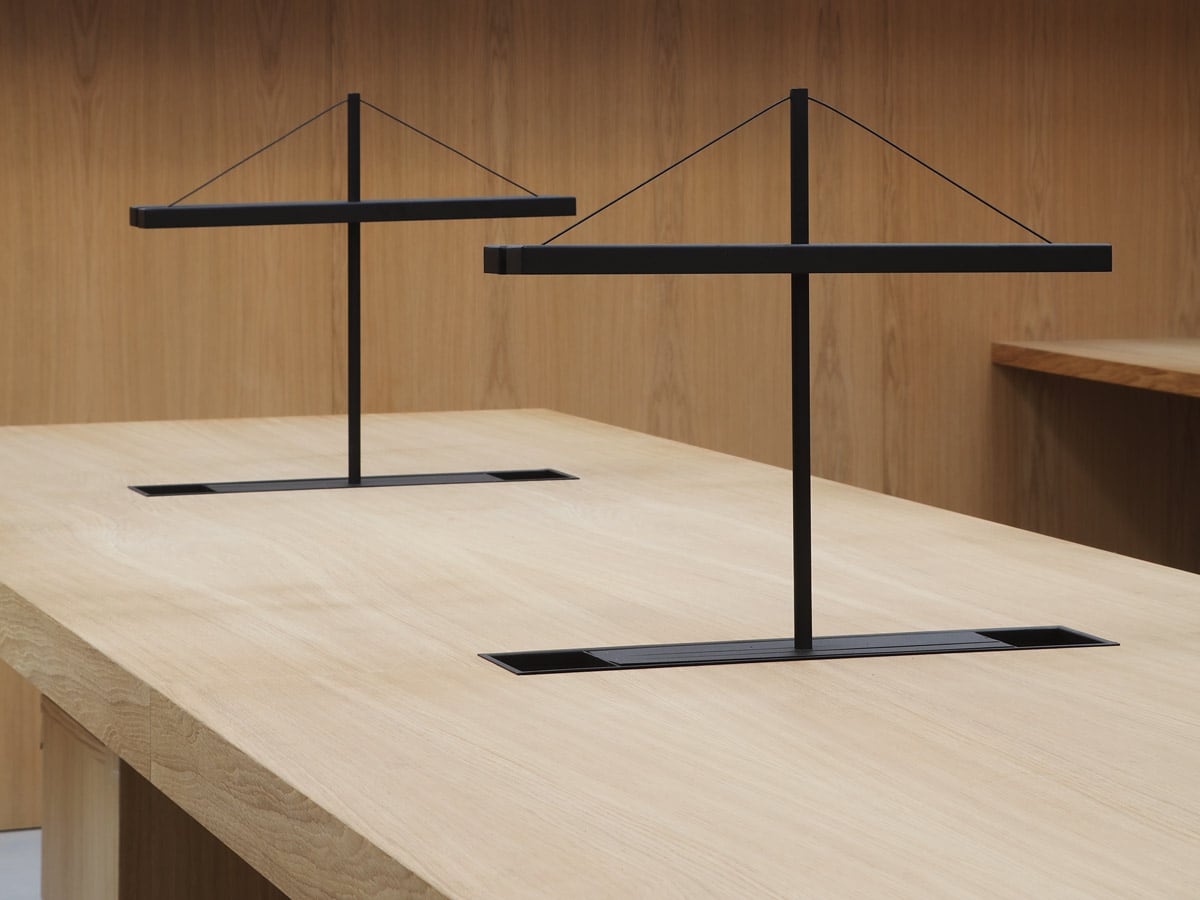 Tribute to the library lamp
We fell in love with the traditional library lamp but we felt it needed to be reinterpreted. We started with the aim of creating a minimalist yet industrial design that could achieve, like the original, an extraordinary balance between light and shadow. The beauty of light, as we understand it, is a matter of achieving the right balance between darkness and light. Obtaining total darkness as a starting point and filling the spaces with adequate levels of light in each specific point is the secret to successful lighting.
It was clear to us that our library table lamp had to reflect the idea of balance that we were so fond of. Working with traditional blacksmiths provided us with the more industrial mechanized solutions, bringing us closer to the engineering world. After a series of analyses, we reached an elegant and balanced design that provides an optimal amount of light for reading or working. The lamp transforms into a sculpture, and lights itself as if it were one.
It is created on order at info@witbarcelona.com. Wired connection.